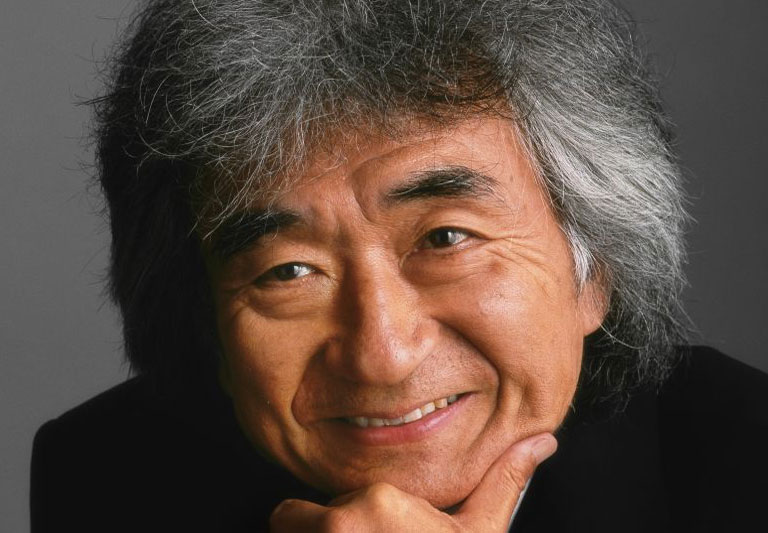 New ATM Director General


Seiji Ozawa
Making music, theater and art more accessible
I am Seiji Ozawa, newly-installed director general of Art Tower Mito (ATM).
Read more
More than two decades ago, when my dear mentor and colleague, the late Hidekazu Yoshida, was organizing Art Tower Mito at the behest of then-Mayor Sagawa of Mito City, he invited me to his home in Kamakura, where he told me that he wanted to form a chamber orchestra. The result of those discussions was the creation of the Mito Chamber Orchestra (MCO). Since then, I have been performing with my fellow musicians in the MCO for many years at the Concert Hall ATM. The fact that the orchestra was formed at the same time that Art Tower Mito opened is wonderful in itself, I think. Around 1990, when the complex opened, many concert halls were being built all over Japan, but most of them were what you might call "rental halls." So I was left with the impression that Mito was really doing something unique, enlisting the architect Arata Isozaki and the lighting designer Sumio Yoshii in Art Tower Mito's construction, as well as including an art museum and a theater in the complex.
My reason for accepting the position of director general at Art Tower Mito was that I began to understand the support and love extended to the MCO by the citizens of Mito, which I experienced each time I paid a visit there to direct the orchestra's regular concerts. While I don't believe that music is absolutely necessary for a person to live, I do think that it does have some sort of power, so it would make me happy if I could work together with the citizens of Mito and get them to feel and appreciate music more closely.
When I first was approached with the idea of becoming ATM director general, I wondered whether an orchestra conductor like me could really do the job, and there was also the problem of my health. My doctors had told me that I might suffer a relapse at some time, so I continued taking tests, and it was only recently that they gave me a clean bill of health. That's what led to my decision to accept the position.
Of course, having just been a conductor means that I have never served in the capacity of a director general before, so I cannot honestly say that I have much confidence about it, if you were to ask me. Still, speaking from my experience as a musician, I think that the most important thing, as far as music is concerned, is whether music-related activities are accepted by the people or not. For example, the Concert Hall ATM holds only around 700 people, so the number of people who can go inside the hall and listen to concerts there first-hand is limited. That's why we make trips from Art Tower Mito to visit elementary and junior high schools, among other places, getting people to listen to us in school auditoriums and other large facilities. Also, I've heard that Mito schools have excellent brass bands, so if we can establish a connection with their member students, I think that their families will see what they are doing and definitely show an interest. I really want to carry out those types of activities in Mito.
From now on, having inherited what Mr. Yoshida accomplished at Art Tower Mito, I hope to work together with everyone involved in a way that the three parts of the ATM complex-music, theater, and art-function efficiently and move on to greater heights.
The tall tower at Art Tower Mito serves as a symbol that everyone can see. Likewise, it is my hope that the activities of ATM will pervade the lives of people in the city, becoming familiar to them in an intimate way. That would make me truly happy as a musician.