Acting Company Mito
Acting Company Mito (ACM) is an resident dramatic troupe that was founded when Art Tower Mito opened in 1990. It is currently made up of four actors, all men.While the acting company mainly puts on plays at the ACM Theatre, it is also actively engaged in educational programs, such as performances for the appreciation of dramas by elementary School Children, workshop.
Profile of ACM members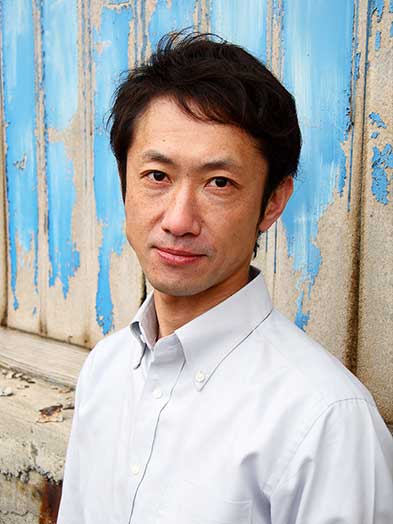 Ryo Shiotani
Born in Hokkaido in 1967, Shiotani started acting in plays while still a student at Ibaraki Christian University in Hitachi City. He has performed many times at ACM Theatre, having originally been a member of ACM from 1992 to 2004, then rejoining the troupe in 2007. His performance of the main character of Tenpoint in "Bibo no Ryusei" in 1997 especially drew favorable reviews. In 2009 he successfully planned and performed "Dazai Osamu's World" in the ACM Bookmobile series, tackling the project head-on through readings of the author's works. Besides giving dramatic performances, he is also actively engaged in readings at libraries and elsewhere.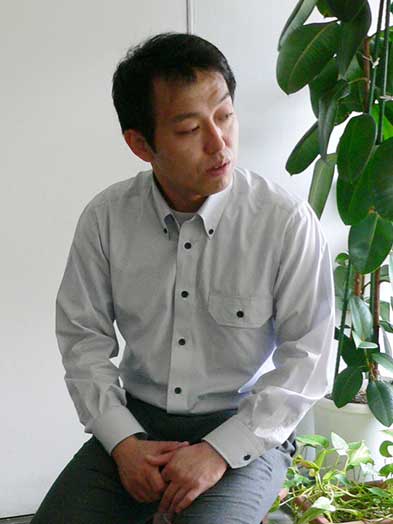 Ritsuo Toshima
Born in Hitachi-naka City in Ibaraki Prefecture, Toshima graduated from Mito High School (now known as Mito Kiryo High School) attached to Mito Junior College. In 1999, he took part in the Mito Citizens' Theatre Academy. After a few years performing as an actor, dramatizing Hemingway's novels, and working as a staff member behind the scenes, he joined ACM as a member in 2002. Since then, he hasn't stuck simply to acting, but has also been energetically involved in stage productions as assistant director and main director. Outside of the plays staged at ATM, Toshima also actively carries out activities to spread the joy of theater to as many people as possible, including having written a kyogen-based trilogy for performance at local nursery schools.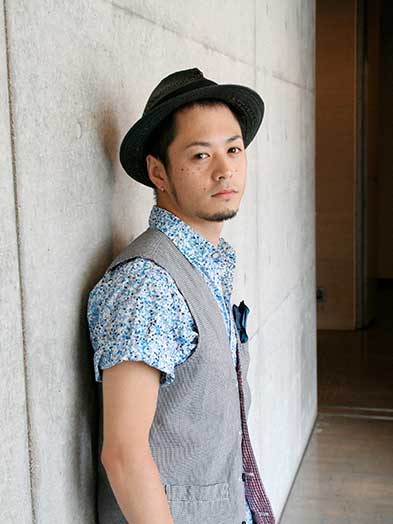 Matomo Ouchi
Having grown up in Mito, Ouchi majored in the arts at Nihon University, where he belonged to the "Soft Alligator" performance group. After graduation, he often appeared in stage plays, particularly those involving bodily expression such as music and dance, primarily acting in such groups as "bird's-eye view," "Kushida Working" (founded by Kazuyoshi Kushida, now art director at the Matsumoto Performing Arts Centre), and "tokidoki-jido," led by Naoyuki Asahina. At the same time, he has also been energetically involved in dramatic productions at Mito. Ouchi moved the base of his activities to Mito in April 2009 primarily in order to join ACM. Besides his activities as a troupe member, he also performs in his solo unit known as "aua boobooz."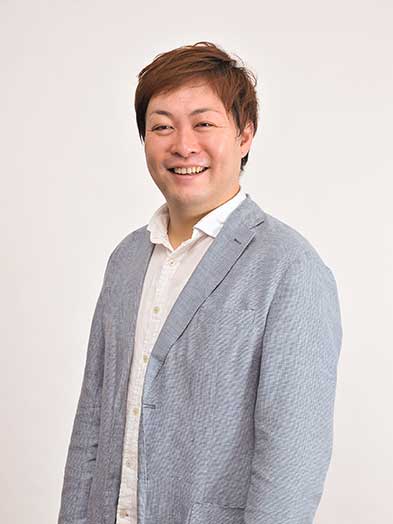 Yusuke Kobayashi
Born and raised in Tochigi Prefecture, Kobayashi started acting while still a student at Ibaraki University. He joined ACM upon graduation in 2004, after which he has appeared in many dramatic productions. His powerful and cheerful voice, emanating from his large-framed body, leaves a strong impression on audience members of all ages. He also acts in and helps direct local acting
companies, while also performing at grade schools and kindergartens. In August 2009, he also started appearing on radio as a personality. All his efforts are aimed at getting more people the chance to encounter the theater.
* As a radio personality, Kobayashi can be heard as host of the "COMBOX Dig the TRAX" program on Mondays from 5:00 to 8:00 p.m., on the Mito community broadcast station, FM Parurun (76.2MHz). The station can also be heard on the Internet through the "simul-radio" site for community-based stations. The site makes it possible for listeners (viewers) to watch the studio live, including program hosts