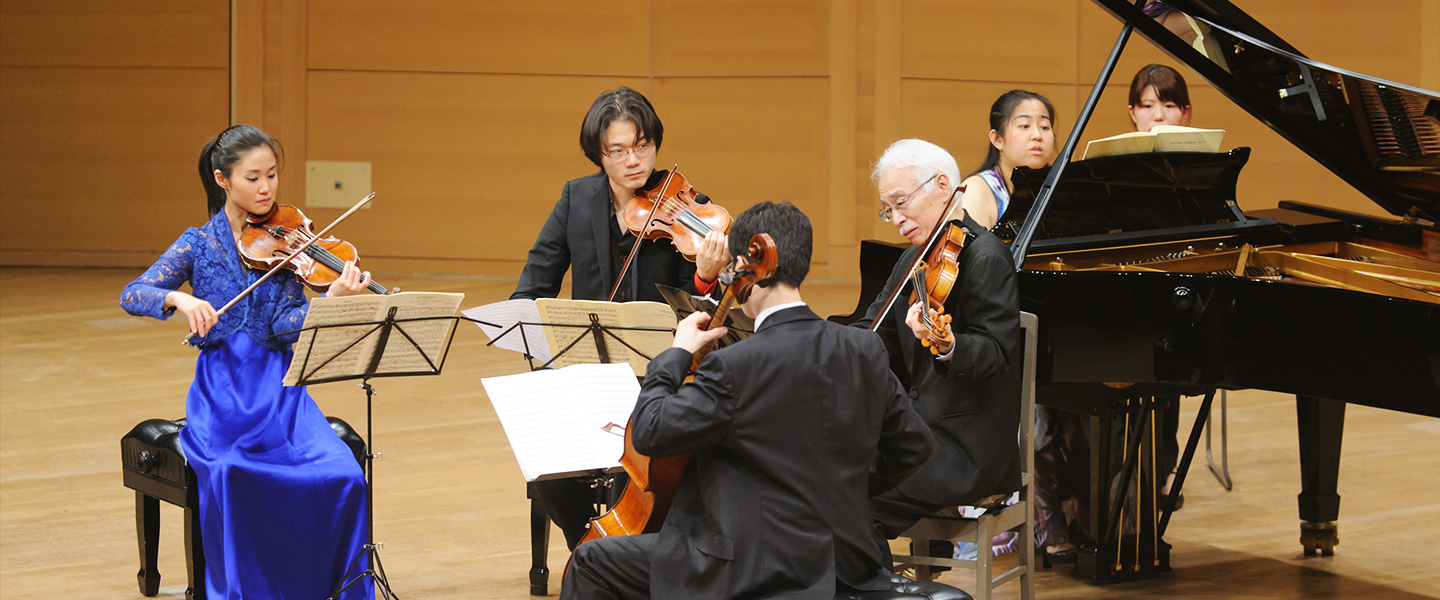 New Resident Chamber Music Group Created at Art Tower Mito: New "Davidsbündler"
In December 2010, an new resident chamber music group debuted at Art Tower Mito named the New "Davidsbündler".
The members of the New "Davidsbündler" are musician friends of the internationally-active young violinist Sayaka Shoji, whose idea it was to form the group. She invited Shunsuke Sato on the violin, Danjulo Ishizaka on the violoncello, and Yu Kosuge on the piano, as members. To round out the ensemble, she also asked the venerable violist Kazuhide Isomura - a master chamber musician whom she respects highly - to join the group.
The five internationally-active members of the New "Davidsbündler" will assemble in Mito from around the world in order to carry out intensive rehearsals before giving their concerts. The original Davidsbündler ("League of David" in German) was an imaginary music society conceived by the great Romantic composer Robert Schumann for the purpose of achieving true artistic creation that would stand in opposition to vulgarity and that would defend contemporary music against its detractors. He named it after David of the Old Testament, said to have repelled and defeated the heretic Philistines with his intelligence and bravery.The members of the group - including Florestan and Eusebius, who represented two sides of Schumann's personality - primarily carried out music criticism, introducing the true value of the music of such Romantic composers as Mendelssohn, Chopin and Berlioz to the world.
Moving forward across time to the 21st century, the New "Davidsbündler" being created at Art Tower Mito is a chamber music group centering around young musicians of the next generation, resonating with the musical ideals of Schumann upon the 200th anniversary of his birth. It brings together the finest Japanese musicians of the latest generation, who will passionately pursue the form of the ideal musical expression of the new era.